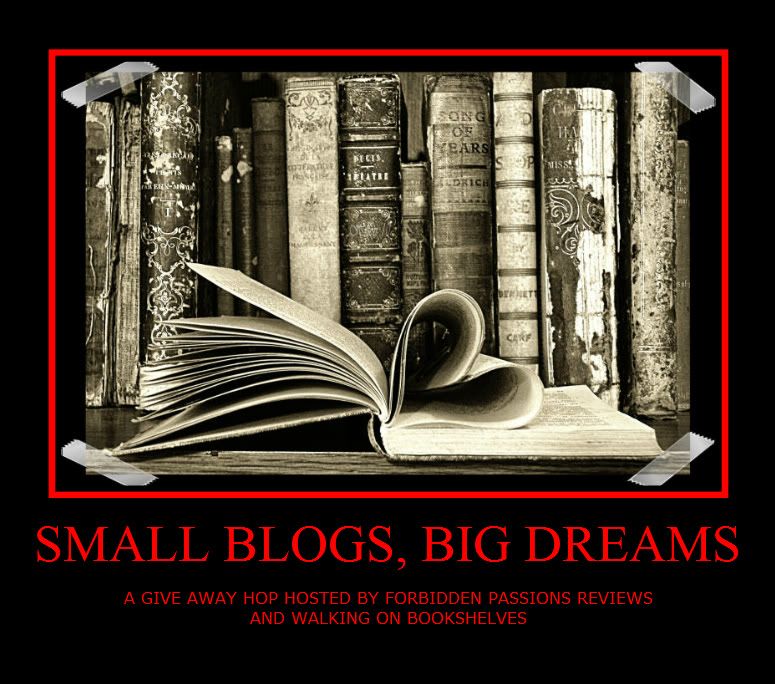 Hosted by Forbidden Passions Reviews & Walking on Bookshelves
*Please keep in mind this is my first time to host a blog hop so I'll do my best to work out any kinks. All suggestions & help are appreciated.*
This is a hop mainly for blogs with less than 1000 followers. However, that doesn't mean you can't sign up if you have 1000 or more. The hop will run from April 16th through April 21st.
Each blog must host a give away on their site and is responsible for providing the prize and any shipping charges.

The blog post must include the hop image and linky or link back to either one or both of the host blogs.
That's it. Thanks for joining.